Date : 25 February 2024
Start Time : 10.00
Number of Places : 3,000

The Wokingham Half Marathon was first run in 1984. Participants have included well known runners and famous celebrities including the Olympic marathon runner Liz Yelling.


Wokingham Half Marathon Route
The race follows a clockwise one lap route. It is run on a road surface and starts and finishes in Cantley Park.


Wokingham Half Marathon Entry
* Unaffiliated Runners : £30 (until 12 Mar), £38.75 (until 24 Feb)
* Affiliated Runners : £30 (until 12 Mar), £36.75 (until 24 Feb)
* Registration Deadline : 24 February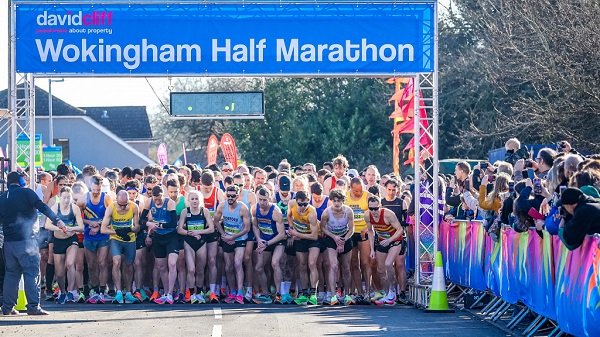 Contact Information
Contact : Chris Sumner
Email : wokinghamhalf@racesolutions.co.uk
Website : https://wokinghamhalfmarathon.com