Date : 8 September 2024
Start Time : TBC
Number of Places : 60,000

The Great North Run is the world's most popular half marathon. It is the dreamchild of Brendan Foster, a former British Olympic 10,000 metre bronze medal winner and, until 2017, sports commentator for the BBC.


Great North Run Route
The Great North Run is point-to-point race from Newcastle to South Shields. The route is predominantly flat, being run on major roads, but has some hills on the way including the approach to Black Bull Junction, the highest point on the course.

Along the way runners pass through Gateshead and South Tyneside on the way to the finish line. This route will include some impressive and interesting sites such as the Tyne Bridge and Gateshead Stadium.


Great North Run Entry
* Unaffiliated Runners : TBC
* Affiliated Runners : TBC
* Registration Ballot : Runners are advised to sign up to be notified when the ballot opens.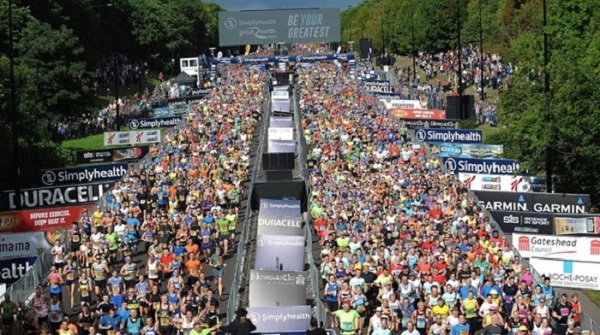 Contact Information
Contact : The Great Run Company
Address : PO Box 1RY, Newcastle upon Tyne, NE99
Email : info@greatrun.org
Website : http://www.greatrun.org/great-north-run