Date : 24 March 2024
Start Time : 10.00
Number of Places : 5,000
The Wilmslow Half Marathon is an extremely popular race, with all the places filling before the application deadline every year. It includes the England Half Marathon Championship.


Wilmslow Half Marathon Route
The Wilmslow Half Marathon is a flat, one lap course on mainly flat rural roads.

The start line is in Kings Road. From there runners are directed along towards Burleyhurst Lane. They are then sent on a counter-clockwise loop along surrounding roads before returning along Burleyhurst Lane to the finish line at Mobberley Road.


Wilmslow Half Marathon Entry
* Unaffiliated Runners : £27 (early bird price)
* Affiliated Runners : £25 (early bird price)
* Registration Deadline : 23 March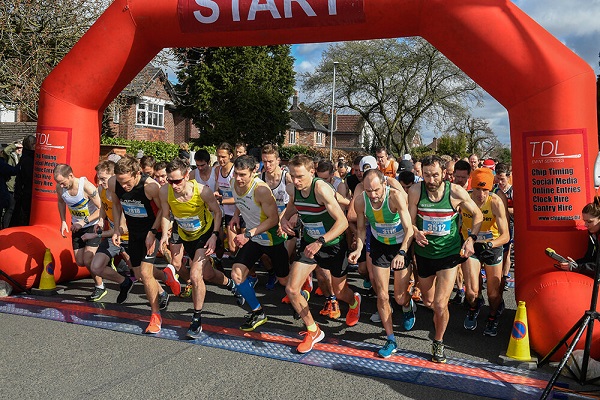 Contact Information
Contact : Race Director
Address : Wilmslow Running Club, 10 Haddon Close, Macclesfield, Cheshire, SK11 7YG
Email : info@wilmslowhalfmarathon.org.uk
Website : https://wilmslowrunningfestival.org.uk