Date : 9 October 2022
Start Time : 10.00
Number of Places : 4,500

The Bournemouth Half Marathon was first run in 2013. The route offers a unique coastal challenge with a difference. Stunning views, breathtaking scenery and fresh clean air creates the perfect natural environment for the ultimate race experience. The Bournemouth Half Marathon is part of the Bournemouth Marathon Festival that also includes a full marathon, 10K and other shorter distance races.


Bournemouth Half Marathon Route
The course follows a coastal route. Like the full marathon route this includes both Boscombe and Bournemouth Piers.

The race starts at Kings Park Drive and finishes at Bournemouth Pier.


Bournemouth Half Marathon Entry
* Unaffiliated Runners : £38 (early bird entry)
* Affiliated Runners : £38 (early bird entry)
* Registration Deadline : TBC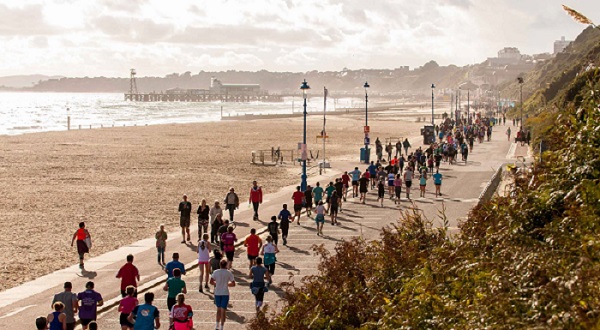 Contact Information
Website : https://www.runbournemouth.com