Date : 20 March 2022
Start Time : 10.00
Number of Places : 4,000

The Stafford Half Marathon was first run in April 1984. Since then it has grown in popularity and is now regarded as an important local event.


Stafford Half Marathon Route
The start line is at Stafford Street in the town centre. fromom there runners head into Stafford's surrounding countryside and traffic-controlled roads. The course has two steady climbs before returning to the town's Market Square via Victoria Park.


Stafford Half Marathon Entry
* Unaffiliated Runners : £35
* Affiliated Runners : £33
* Registration Deadline : 31 January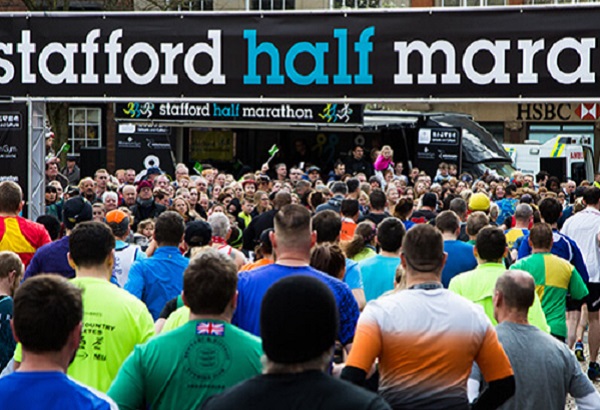 Contact Information
Contact : Liz Hulse
Address : Stafford Borough Council, Civic Centre, Riverside, Stafford, ST16 3AQ
Tel. : 01785 619300
Email : lhulse@staffordbc.gov.uk
Website : https://www.freedom-leisure.co.uk