Date : June 2024
Start Time : TBC
Number of Places : TBC
The Simmer Dim Shetland Half Marathon is organised by the Shetland Amateur Athletic Club. There is also relay option for teams wishing to enter the race.


Simmer Dim Shetland Half Marathon Route
The 'Simmer Dim' Shetland Half Marathon is a point-to-point race. It's fairly flat with some hilly sections as it passes through the surrounding countryside.

Runners start at the Cunnigsburgh Hall and follow a southward route, looping clockwise around Cunningsburgh after which they join the road back towards Lerwick, to the finish line at Clickimin Leisure Complex.


Simmer Dim Shetland Half Marathon Entry
* Unaffiliated Runners : TBC
* Members/Friends : TBC
* Registration Deadline : TBC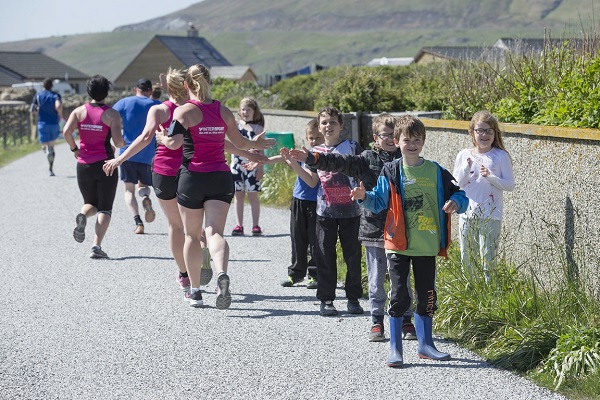 Contact Information
Contact : Janice Hamer
Address : Cunningsburgh Hall, Cunningsburgh, Shetland ZE2 9HA
Tel. : 07786 403627
Email : dwagstaff1970@gmail.com
Website : https://www.shetlandaac.org.uk