Date : 28 August 2022
Start Time : 9:30
Number of Places : 1,500

The Severn Bridge Half Marathon was first run in 2014. It was a successful event and is now an annual event.


Severn Bridge Half Marathon Route
Runners follow a flat to undulating route out and back from Chepstow. The route takes them across the Severn Bridge and along pleasant country lanes through the villages of Elberton, Littleton upon Severn and Kington before returning over the bridge to finish back in Chepstow.


Severn Bridge Half Marathon Entry
* Unaffiliated Runners : £29
* Affiliated Runners : £27
* Registration Deadline : When the race is full.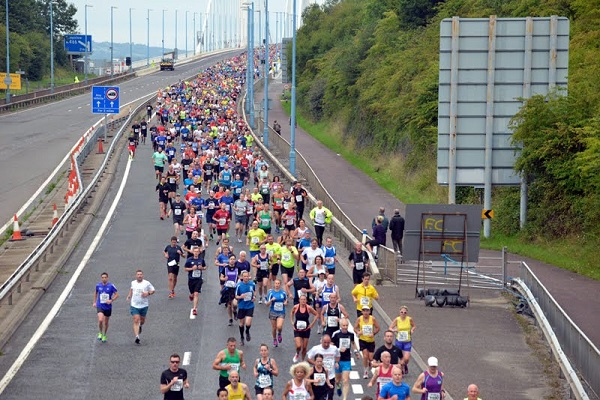 Contact Information
Contact : Andy Creber
Email : admin@severnbridgehalfmarathon.com
Website : https://sites.google.com/site/severnbridgehalfmarathon/home