Date : 2 April 2023
Start Time : 10.15
Number of Places : 19,500

Runners travel far, coming from all parts of the UK, to take part in the Reading Half Marathon. Its popularity continues to grow and places are always quick to fill.


Reading Half Marathon Route
Runners start the Reading Half Marathon from Green Park near the Madejski Stadium. From there they run towards Reading University, then towards and through the town centre, the final stretch of the race continuing on to the finish line in to the Madejski Stadium.


Reading Half Marathon Entry
* Unaffiliated Runners : £40 (early bird price)
* Affiliated Runners : £38 (early bird price)
* Registration Deadline : When the race is full.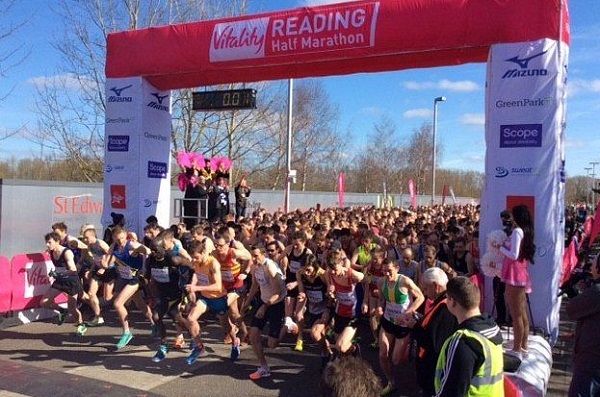 Contact Information
Contact : Goldline Events
Address : The Old Casino, 28 Fourth Avenue, Hove, East Sussex, BN3 2PJ
Tel. : 0778 813 7117
Email : info@goldlineevents.co.uk
Website : https://www.readinghalfmarathon.com