Date : 20 August 2022
Start Time : 2.05 p.m.
Number of Places : 1000

Race the Train is a 14 mile race across the Welsh countryside against a steam train along the Talyllyn Railway to Abergynolwyn and back.


Race the Train Route
The Race the Train race is an out-and-back mutli-terrain race, starting in town and heading out into the surrounding countryside. As much as possible it follows alongside the train track. The terrain is tough in parts, changing many times and including muddy and wet sections as well as rocky ground.


Race the Train Entry
* Unaffiliated runners : £35
* Affiliated runners : £33
* Registration Deadline : 17 August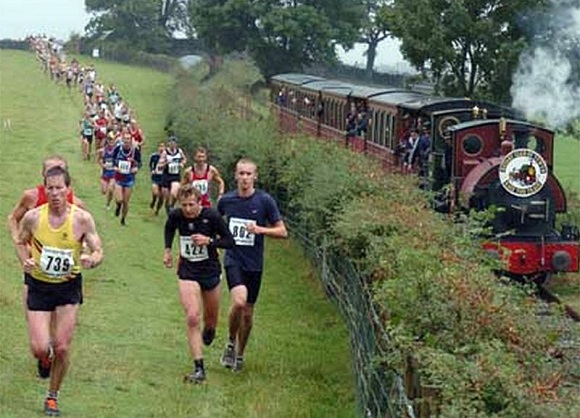 Contact Information
Contact : FR Systems
Address : Unit 11 Evolution, Hooters Hall Road, Lymedale Business Park, Newcastle, Staffs ST5 9QF
Email : info@racethetrain.com
Website : http://www.racethetrain.com