Date : 14 May 2023
Start Time : TBA
Number of Places : TBA

The Britain's Ocean City Plymouth Half Marathon is widely considered to be an enjoyable race. Places typically sell out and the race raises hundred of thousands of pounds for various charities. There are also 5K and 10K races on the same day.


Plymouth Half Marathon Route
The race is and out-and-back, undulating road race. Runners start and finish on the promenade. They run round the Hoe, then along the seafront to the Barbican. They then follow a scenic route, including the stunning grounds of Saltram Park, making their way back to the the harbour area and the crowds on the Hoe.


Plymouth Half Marathon Entry
* Unaffiliated Runners : TBA
* Affiliated Runners : TBA
* Registration Deadline : TBA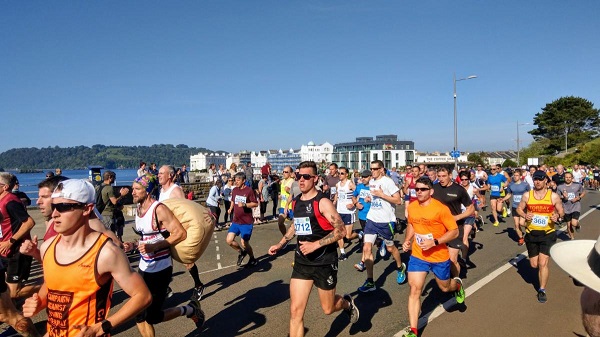 Contact Information
Contact : Suzi Cumberland
Tel. : 07581 093780
Email : suzi@redrokevents.co.uk
Website : https://www.runplymouth.co.uk