Date : 9 June 2024
Start Time : 12.00 noon
Number of Places : 400

The Mhor 84 Half Marathon is organised by Tay Fitness Events. It's name comes from the Mhor 84 Motel, just off the A84 road that passes through Balquhidder.


Mhor 84 Half Marathon Route
Runners follow tarmac, cycle paths and trails, starting and finishing at Mhor 84 Motel, just off the A84, Balquhidder. From the hotel they run 2 loops with the mid point of the event returning close to Mhor 84. Loop 1 takes runners towards the village of Balquhidder, passing local sites, including the church where Rob Roy is buried and the head of Loch Voil.

The second loop heads north towards Lochearnhead along the route 7 cycle path. Passing Edinchip Estate the course continues to the foot of the climb up the zig-zags to join the old railway line at Glenogle. At the top runners turn left and the route continues on a gradual down hill back towards Balquhidder finishing with a 1.5 mile run to the finish line outside Mhor 84.


Mhor 84 Half Marathon Entry
* Unaffiliated Runners : £30
* Affiliated Runners : £30
* Registration Deadline : When the race is full.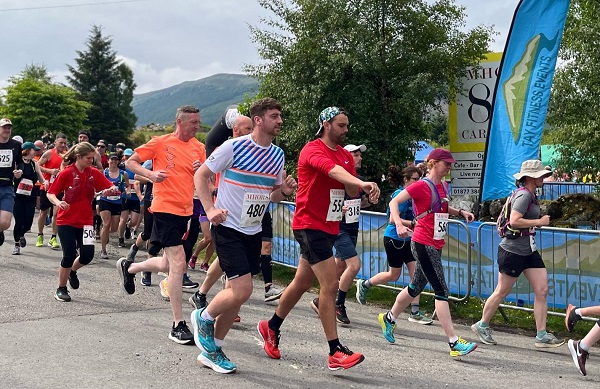 Contact Information
Contact : Race Director
Address : Tay Fitness Events
Email : events@tayfitness.com
Website : https://tayfitness.com