Date : 24 March 2024
Start Time : 10.00
Number of Places : 1,000

The Ironbridge Half Marathon is organised by Telford Harriers. It raises money for the Severn Hospice.


Ironbridge Half Marathon Route
The route is always the same, but every year the direction changes. It is mainly off-road and always starts in Telford's Town Park. Runners also pass Blists Hill Victorian Town and historic Coalport on the Silkin Way. They also run along the disused Severn Valley railway line to the Iron Bridge which is always busy with the public cheering on the runners.


Ironbridge Half Marathon Entry
* Unaffiliated Runners : £29 (until 1 Oct), £31 (until 1 Nov), £35 (until 22 Mar)
* Affiliated Runners : £27 (until 1 Oct), £29 (until 1 Nov), £33 (until 22 Mar)
* Registration Deadline : 22 March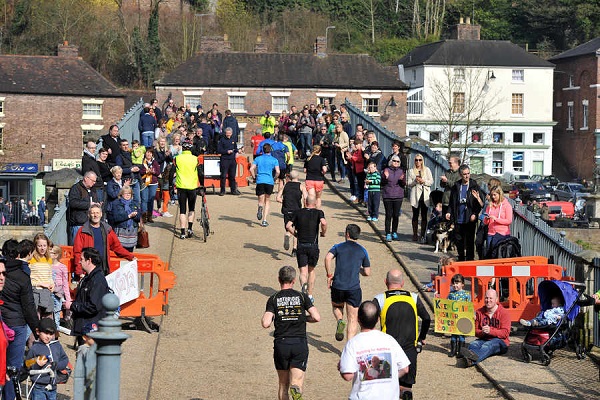 Contact Information
Contact : Paula Johnston
Address : Horeshay Golf Club, Horsehay, Telford, TF4 3BT
Tel. : 07957499045
Email : Paula.johnston83@outlook.com
Website : https://www.entrycentral.com/IronbridgeHalf2024