Date : 24 March 2024
Start Time : 10.30
Number of Places : 4,000

The first Hastings Half Marathon was run in 1984. It has since become a popular race attracting many applicants each year.


Hastings Half Marathon Route
The race follows a loop around the historical town of Hastings. Runners start on the seafront. From there they run along the route that William the Conqueror took towards the village of Battle. From there they head round the back of Hastings down towards the 'Old Town' and fishing village of Hastings, before running back along the three mile seafront back to where it started.

The first few miles are somewhat tough. However the last two thirds of the race are fairly flat and many runners have achieved some very fast times and PBs on this course.


Hastings Half Marathon Entry
* Unaffiliated Runners : £39
* Affiliated Runners : £37
* Race Day Entry : £40
* Registration Deadline : 23 March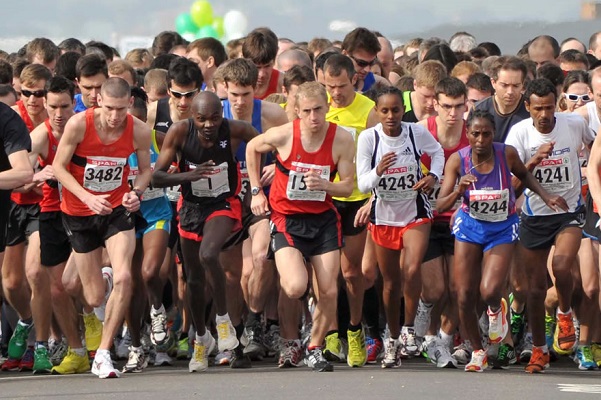 Contact Information
Contact : Eric Hardwick
Tel. : 01737 814844
Email : racedirector@hastings-half.co.uk
Website : https://www.hastings-half.co.uk