Date : 9 May 2021
Start Time : 11.00
Number of Places : 500

The Ciderthon Half Marathon is a fun race for people who like cider. There is also a 5K race for those who prefer shorter races. Runners are encouraged to wear fancy dress and there is a post-race party.


Ciderthon Half Marathon Route
Based at Sheppys Cider Orchards, Taunton, the ciderthon runs a mult-terrain route through real cider orchards. Runners have to stop every mile to sample a different cider each time. This event is unlikely to be suitable for athletes looking to achieve a PB, but it aims to be lots of fun.


Ciderthon Half Marathon Entry
* Entry Fee : First Release £43, Second Release £45, Third Release £47
* Registration Deadline : 7 May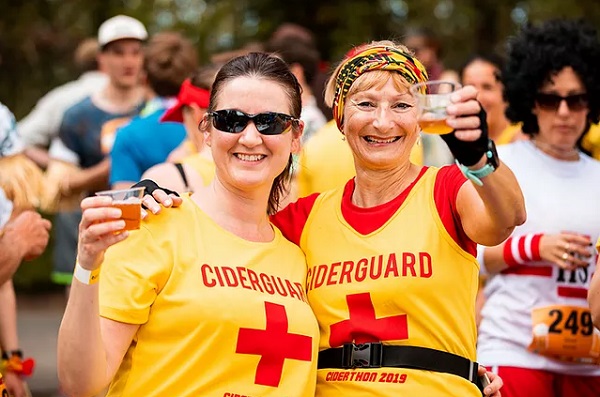 Contact Information
Contact : Nikki
Address : Sheppys Cider Orchards, Taunton
Tel. : 01797 229955
Email : info@ciderthon.com
Website : https://www.ciderthon.com/ciderthon