Date : 13 March 2022
Start Time : 8.45
Number of Places : 2,000
The Carlisle Half Marathon is part of a popular annual running event also including a 10K race and 2K fun run.


Carlisle Half Marathon Route
Starting and finishing at Brunton Park Football Stadium, the home of Carlisle United, runners follow a one lap course on surrounding roads. Along the way they will pass many local sites including Carlisle Castle, Cathedral, Citadel, Train Station and Cenotaph as well as Bitts & Rickerby Parks. Unfortunately , the route is not suitable for wheelchairs.


Carlisle Half Marathon Entry
* Unaffiliated Runners : £28.50
* Affiliated Runners : £26.50
* Registration Deadline : When the race is full.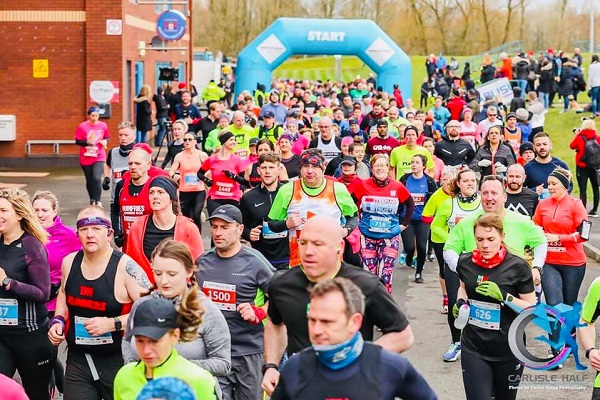 Contact Information
Contact : Mike James and Ian Millburn
Tel. no. : 07915 338945
Email : getmuddy@geltgladiator.com
Website : https://racebest.com/races/u4rf4