Date : 24 March 2024
Start Time : 10.00
Number of Places : 4,000

The Brentwood Half Marathon is organised by the Rotary Club of Brentwood a Becket and raises thousands of pounds for local charities. There is also a 3 mile Fun Run.


Brentwood Half Marathon Route
The race is a one-loop, undulating road race. It starts and finishes in Brentwood, taking runners on a route around the roads north of Brentwood.


Brentwood Half Marathon Entry
* Unaffiliated Runners : £33
* Affiliated Runners : £31
* Registration Deadline : 18 March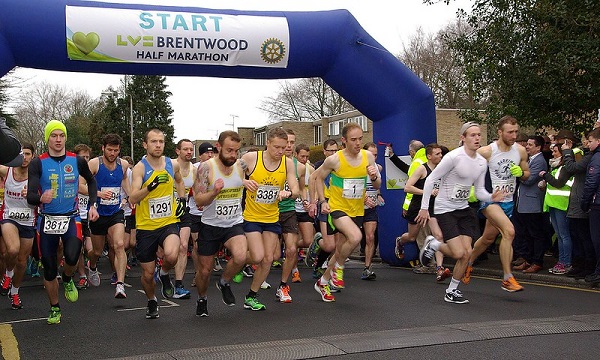 Contact Information
Contact : Richard Thatcher
Tel. : 07799 793382
Email : rthatche@outlook.com
Website : https://www.brentwoodhalf.org