Date : 14 February 2021
Start Time : 10.00
Number of Places : 10,000


The Run Silverstone Half Marathon is one of four races making up the Run Silverstone event. The other races are a 10k, 5k and family mile.

Because of COVID, the in-person event has been moved to 10 October. However, a virtual race has been organised for those wanting to run on the original race date.


Run Silverstone Virtual Half Marathon Route
The race is run around the Silverstone racetrack. It is a 3-lap race and is very flat. The Silverstone Half Marathon is therefore a great opportunity for anyone chasing a personal best time.


Run Silverstone Virtual Half Marathon Entry
* Unaffiliated Runners : £37
* Affiliated Runners : £35
* Registration Deadline : 8 February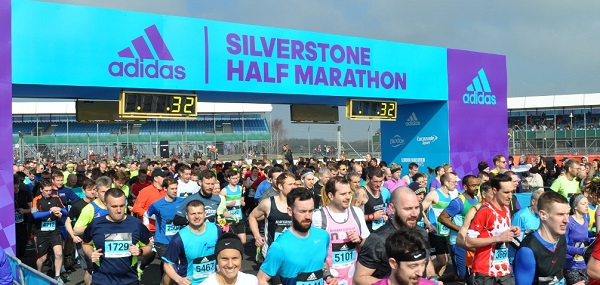 Contact Information
Contact : Race Director
Tel. : 0207 684 7185
Email : info@runsilverstone.com
Website : https://runsilverstone.com